I've been caught unaware.  Just when I thought there was a lot of summer left, I started seeing signs that the season is about to change that have nothing to do with the weather or animal behavior.  Back-to-school commercials.  Advertisements for fall clothes.  I know merchandisers have to make a living, and people need to plan ahead, but it's too early for me to acknowledge that summer is nearing its end.  School does not start in the Big Apple for another four weeks!  (My apologies to those living in places where this annual event is just around the corner.)
Yet, I'm preparing too.  I've already set up my class schedule for the coming academic year and am continuing my reading marathon to get as many of the recently arrived books completed as possible.  I'll be working on lesson plans and activities in the weeks ahead.  And there is the library at my new school to organize, set up, and have ready to conduct business when the little children arrive.
When Labor Day has come and gone, I'll be ready for the new school year.  But until then, I only want to enjoy what remains of this favorite season of mine…
Here are a few books to help youngsters (and the young at heart) enjoy summer even more.
Meet Deza.  The bright, lovable character from Christopher Paul Curtis' wonderful Bud, Not Buddy is back.  She's 12 years old, and knows life is not easy in Depression-era Gary, Indiana.  It might even be harder for Black people.  When Deza's father loses his job and heads to Flint, Michigan, to find work, the Malones will do what they have to to survive and be reunited.  Powerful stuff.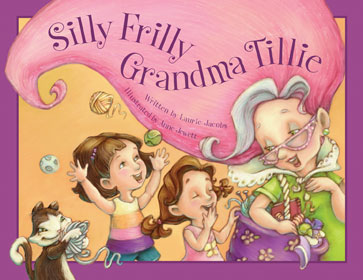 Grandma Tillie is babysitting, and Sophie and Chloe know what that means.  When their parents leave, their grandma also disappears!  In her place arrives Tillie Vanilly, star of her own show, who entertains with juggling, jokes, and a dance through the house.  She's followed by Chef Silly Tillie, who cooks up a storm, and Madame Frilly Tillie, a beauty expert with a knack for spicing up bath time.  There's only one question: who will come to put the girls to bed?
Dogs are commonly thought of as protectors of sheep, but burros?  Yet, these animals, with an instinct to protect, are naturals for the job.  Read how Rena, a dog who was born a runt, and Roo, a burro, learn to work together as a sheep-herding team on a Wyoming ranch.  A fascinating true story.