I'd rather be reading. That holds true most of the time, but even more so when books are written that can only be described as phenomenal. These are titles that are sure to delight even those who are not fans of the genre. Here are but two examples: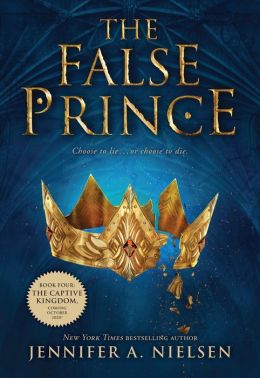 This first volume in the Ascendance Trilogy grabs the reader on the first page–no, the first sentence–and does not let go.  This is the story of Sage, an orphan who is plucked from his hardscrabble existence by a mysterious nobleman.  The teen and other boys similarly taken from their orphanages do not have to guess very long at the reason for his strange action. Why Bevin Conner has chosen these particular orphans is beyond anything they could have imagined: he plans to present one of them as the missing (and believed dead) prince and heir to the throne.  So begins a fast-paced thriller that is chock-full of everything that makes a novel great and topped off by a surprise revelation that is as satisfying as it is unexpected.
This novel is also the first of a series. Part science fiction, part adapted fairy tale, Cinder is 100% mesmerizing.  Unlike the original downtrodden maiden, our heroine has no interest in attending the ball (even when invited by the prince himself), and for a very good reason.  Even if each of these types of books are not your thing, Marissa Meyer's debut will change your mind.
One more similarity: it seems Hollywood knows a good thing when it sees it.  Movies based on these blockbusters are in the works.  I have only one thing to say about this. Read the books first!