This week's designation is one of my favorites.  I'm a firm believer that reading should be enjoyable.  What with standardized tests, full school days (one second grade teacher told me her students have so many different classes she doesn't have them herself very much), and outside activities, kids' schedules are definitely over-packed.  So, when young people pick up a book, let it be one they read for the fun of it!
Speaking of an overload of activities, here's one gem that delightfully addresses the issue.

Ernestine's parents want their daughter to have a fulfilling life: so every day she takes part in a different activity, from sculpting with Clay Lumpkin to tuba lessons with Mr. Oompah to studying yoga with Guru Prakash Pretzel. Not only that, she has a nanny to make sure that she arrives at every class on time. That is, until one day Ernestine takes matters into her own hands–and decides to just be a kid. Like many delights from Flashlight Press, this is a humorous story with an important message.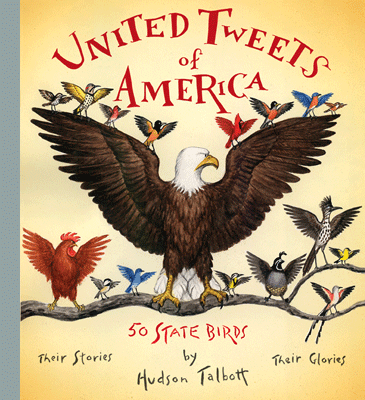 Kids will be laughing so hard when they read this book they might not realize they're learning something.  Each state bird struts its stuff in a pageant, and a few are not above poking their beaks into another contestant's page.  By the end of the competition, there are sure to be more youngsters interested in state history, geography, and definitely animals.
Meet Hank Zipzer.  When he has to give a report about what he did on his summer vacation, the self-proclaimed "world's best underachiever" panics at the prospect.  But then he has a brainstorm: instead of telling everyone, why not show them?  Alas, things don't go as planned.  Readers who love stories about real-life kids spiced with a hefty dose of humor will love the Hank Zipzer series.  And there are plenty to like: #17 is now available!
Until next time, see what's new at http://bookandagarden.com.